Ready to apply? Here is the process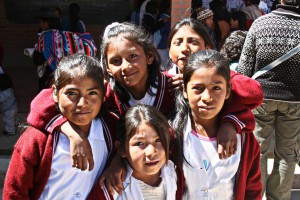 Our volunteers get the chance to truly experience Bolivian culture, through the adventure of working directly with communities in need. They bring their passion for literacy to the children, teenagers, and adults who use our libraries. We're sure that you'll learn just as much from them as they do from you. You'll also have the opportunity to practise your Spanish each and every day with the children and the local community, meaning rapid advances in your ability to communicate in this language! We can guarantee that every day working in one of our rural libraries is an adventure, yet one where you can make real, sustainable change.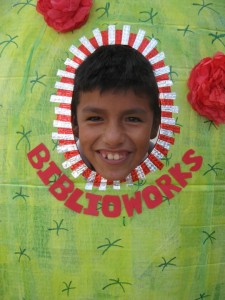 What we offer to you
As an organisation, we are committed to finding meaningful roles for our volunteers which will lead to profound and sustainable change in our communities. We work hard to ensure that the opportunities that are available match the skill sets of our volunteers, so that their work is both rewarding for them, as well as beneficial to the community. Our team here in Sucre, Bolivia, are friendly, approachable and dedicated to our work and go out of our way to ensure that all volunteers get the most out of their time volunteering for BiblioWorks. Although we advertise defined roles within the organisation, we are always open to exciting new ideas from prospective volunteers and will do what we can to help volunteers implement them.
If you would like more information, please contact us:
Email: volunteerbiblioworks@gmail.com
Phone: (591) 6440057 – (591) 72874103
As a volunteer your most important goal is to put smiles on children's faces… If you're up to the challenge we can't wait for you to join our dedicated and professional team here in Sucre, Bolivia!