Who is BiblioWorks?
In 2004, Biblio.com, one of the world's leading suppliers of used, rare, and out-of-print books recognized a need for a library in a rural indigenous community in Bolivia. With the support of its strategic partners, Biblio.com was able to fund the construction of the first rural library ever built in one of the most impoverished regions of Bolivia — La Biblioteca Villa Zamora. Growing out of this project was the recognition of a wider need for an independent organization that would support similar library and educational projects in Bolivia, and locally in Asheville, NC, to help foster literacy and education. In 2005, Biblio.com founded the non-profit organization, Biblio Charitable Works, Inc., to build upon the success of the work in Bolivia, and continues to be a major contributor to its efforts to bring literacy and education to impoverished indigenous communities. BiblioWorks operates as a 501(c)(3) organization. Since 2005, BiblioWorks has established eleven community libraries in rural areas outside Sucre. These communities have never known what it's like to have a library. In school, students or children are lucky to have a notebook and the stub of a pencil for taking notes. Education is not very interactive in the rural areas and when children do read, they are simply reading what the teachers require for the tests. If the children do not find the books that they need from friends in the community, they will travel up to four hours to Sucre to find the research materials they need. Having libraries in their communities is a new experience for the students and children. We are providing them with resources that they have never had access to. We believe that our libraries are expanding the horizons of these young people and giving them an opportunity to study and learn in a safe, healthy environment. Our work would not be possible without our wonderful Bolivian staff and our volunteer Board of Directors in Asheville, NC.
Bolivia staff
Maritza Valdez, Field Director 2013.
Roxana Guzman, Librarian Educator. 2010.
Lizeth Pérez, Librarian Educator. 2013.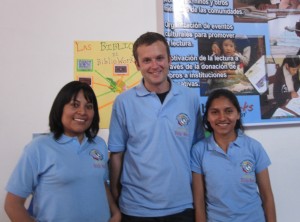 From L-R:  Maritza Valdez, Matthew Lynn, Roxana Guzman
Board of Directors (2012-2013)
Megan Padilla, President. 2009.
Brendan J Sherar, Vice President. 2005.
Cecil Bothwell, Secretary. 2006.
Allen W Singleton, Treasurer. 2005.
John Carzoli. 2010.
Steve Foster. 2006.
Andrea Musick. 2012.
Henry Padilla. 2009.
Beth Reece. 2009.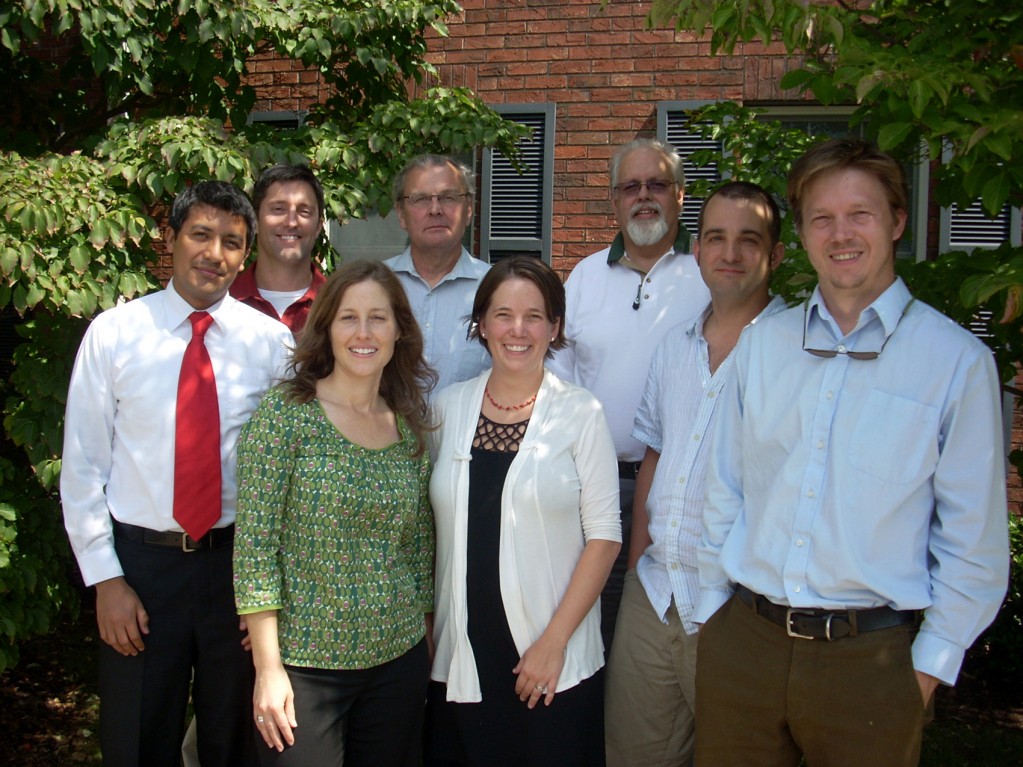 From L-R: Henry Padilla, John Carzoli, Beth Reece, Cecil Bothwell, Megan Sherar, Steve Foster, Allen Singleton, Brendan Sherar, not pictured: Andrea Musick
Most Recent Tax Filing