BiblioWorks would like to thank the following companies for their ongoing support of BiblioWorks and our libraries in Bolivia.
Biblio.com is an online marketplace for used, rare, and out-of-print books and is responsible for originally founding the independent, non-profit corporation Biblio Charitable Works, Inc. Biblio.com is a premier resource for books that are hard to find. On the site you can find millions of books from thousands of independent booksellers in many countries. They do it all… for the love of books!

Ponderwell is a web development and design firm based in Asheville, NC. We provide simple solutions to complex problems.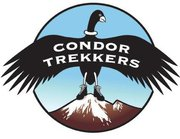 Condor Trekkers is a non-profit trekking company based in Sucre. They organize multi-day treks and all of their proceeds go towards service projects in the Chuquisaca department. Condor Trekkers has partnered with BiblioWorks in our work to strengthen rural communities.
 The Bolivian Education Ministry is in charge of all formal, non-formal and alternative education in Bolivia. BiblioWorks works with the Ministry to keep our projects in line with national and international plans for educational improvement.

Local municipal governments. Bolivia is comprised of 339 municipalities. BiblioWorks is currently working with six of them (Yamparáez, Tarabuco, Presto, Tomina, Villa Serrano and Sopachuy) through signed agreements.With their backing we are able to support literacy and education and help communities to develop.

  Volunteer South America is a site dedicated to providing information about  free and low-cost volunteer opportunities in South America. We appreciate their support for BiblioWorks.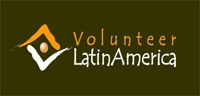 Volunteer Latin America provides free and low-cost volunteer opportunities in Central and South America, as well as referrals to good Spanish and Portuguese language schools.

Free volunteering.net lists free and low-cost volunteering opportunities around the world.

  Kids' Books Bolivia is a series of bilingual children's books written by undergraduate students on the SIT Study Abroad Program in Bolivia.  This reciprocity project contributes to the production of affordable books celebrating Bolivian reality and serves to raise international awareness about Bolivia's rich culture and pressing social issues.